This radio is now SOLD. Thank you for your interest.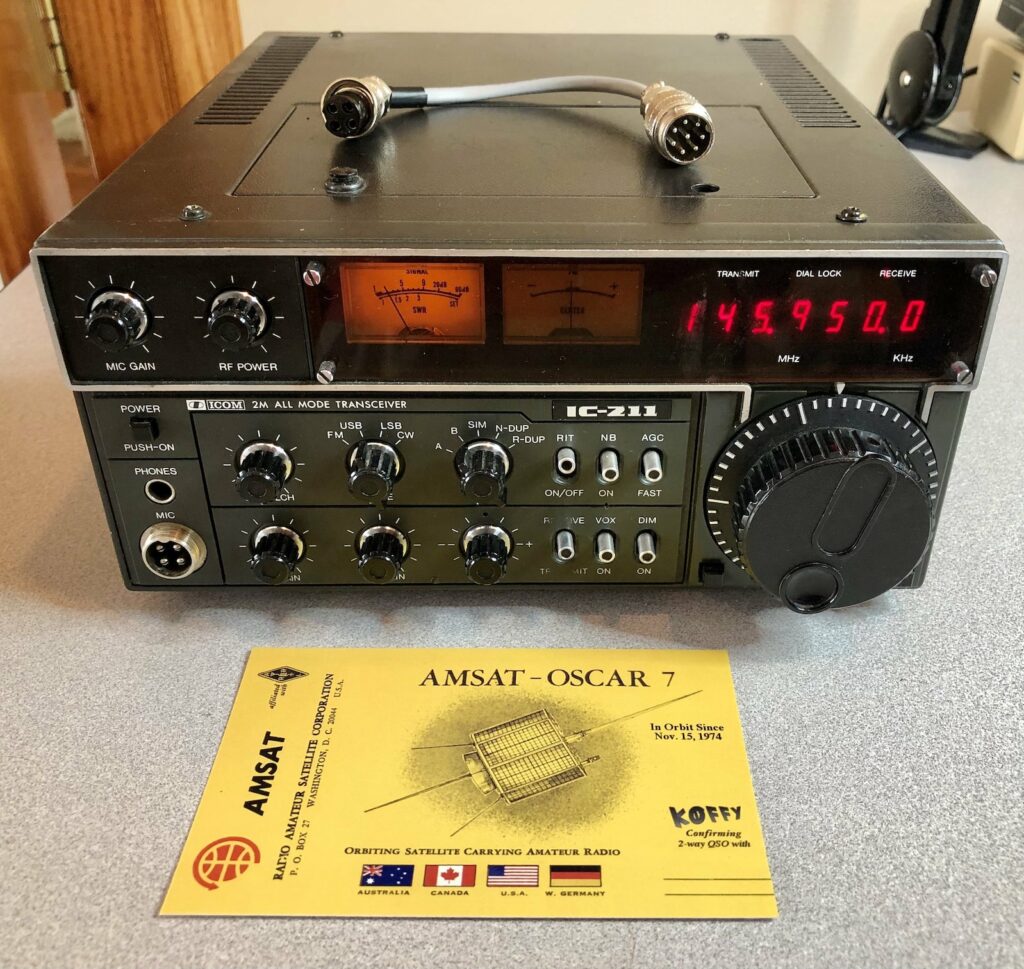 ICOM IC-211 All-Mode VHF Transceiver
Includes:
IC-211 radio, an all-mode (FM, SSB, and CW) transceiver for the 2m amateur band
10W power output
4-pin to 8-pin (Yaesu pinout) mic adapter, tested with dynamic mic
Note: the display lamp on the FM center frequency indicator is not currently working.
Description
These beautiful vintage ICOM radio is in excellent condition for its age. I purchased it for my first venture into linear satellites. This rig is the pinnacle of 1977 ham radio technology, with which you can hear Oscar-7 as God intended. I made several contacts using it before I upgraded to the more portable FT-817.
I mostly used the radio as an SSB receiver for linear satellites, but I have made a couple of contacts with it functioning as the transmitter. FM and CW transmit are both very loud and clear on the receiving end, but the audio levels when transmitting SSB seem very low. I am not sure if this is due to me using an incorrect mic or adapter, or if there is a fault specific to the SSB input audio. Again, FM and CW audio input levels are very loud and clear when transmitting, so I know the transmitter is working fine.
I now mostly use my FT-817 or my ICOM-910h radios these days. I figure someone will love this IC-211 for a starting linear satellite receiver (see potential SSB transmit issue above) or a great addition to a vintage collection.
While this radio is fully functional (see any notes above in description), I am selling it as-is due to its age.