In 1998 and 1999, I had the pleasure of working at the Adaptive Computing Laboratory in the Department of Electrical and Computer Engineering at Iowa State University. I was an undergraduate at the time with a major in Computer Science, and the opportunity to do real research in Artificial Intelligence alongside a dynamic and driven professor, Dr. Eric B. Bartlett, and several brilliant graduate students (Hi there, Dr. Craig Carmichael!) was invaluable to me. The work I undertook during those two years pushed the limits of my own capabilities and provided a foundation in systematic thought and perserverance that later served me in countless pursuits in life.
One of the great honors during the second year in the lab was that my professor offered me an opportunity to co-author a paper with him on our work, to be published in the peer-reviewed journal: Intelligent Engineering Systems Through Artificial Neural Networks. The paper titled "ON THE USE OF VARIOUS INPUT SUBSETS FOR STACKED GENERALIZATION" detailed the technique and results of using various input sets across the ANN models used in stacked generalization, adding additional diversity for more robust models when encountering novel data as well as better error estimates. We had used this technique ourselves to improve our research models, especially those for chaotic time series such as electric load predictions for the city of Chicago, producing software that allowed the Comonwealth Edison power company to run their power generation network more effectively throughout the year. This paper was presented by my professor at the ANNIE '99 conference in St. Louis, Missouri in the summer of 1999.
I was just recently explaining ways to get college scholarships to my kids, when I remembered that all the ANNIE papers were published into a hard-bound book, that my professor received at the conference. At the time, it never occured to me to obtain that book, but now I definitely wanted it, especially as paper books become more of a rare commodity as the years go by. Luckily, I found a copy on the internet and a few days later, I was able to read the paper again in print over my morning coffee! (I thought about adding some coffee stains to the paper in memory of my time in the lab, as every printout had brown stains splashed here and there from the copious amounts of coffee we drank during the work there. I didn't though.)
I ultimately decided not to pursue graduate school in the Fall of 1999, despite my professor's encouragement to do so. I can't say if that was a good or a bad decision, but nevertheless the time spent in the Adapative Computing Lab was something I will never forget and I am very grateful for the experience gained there!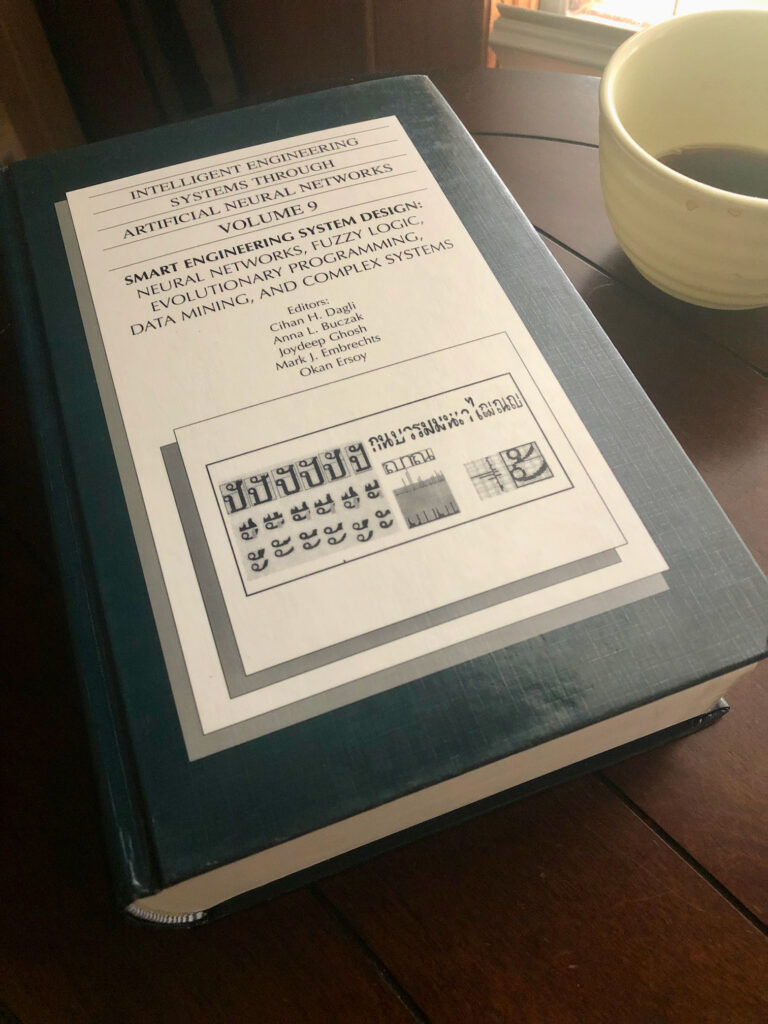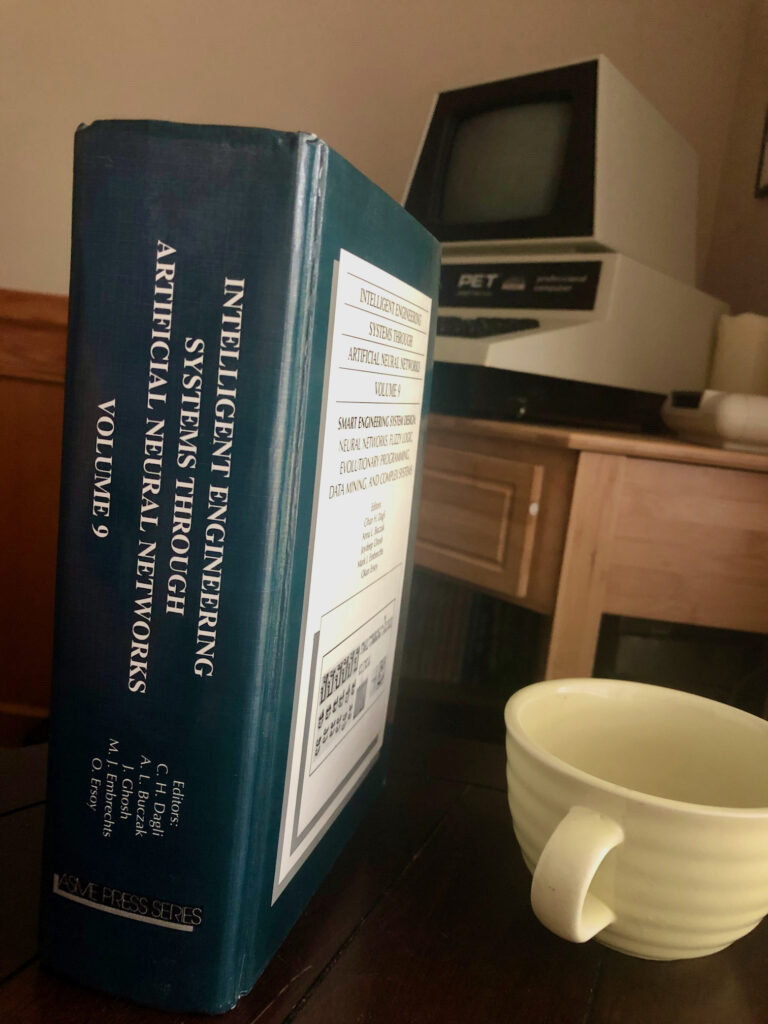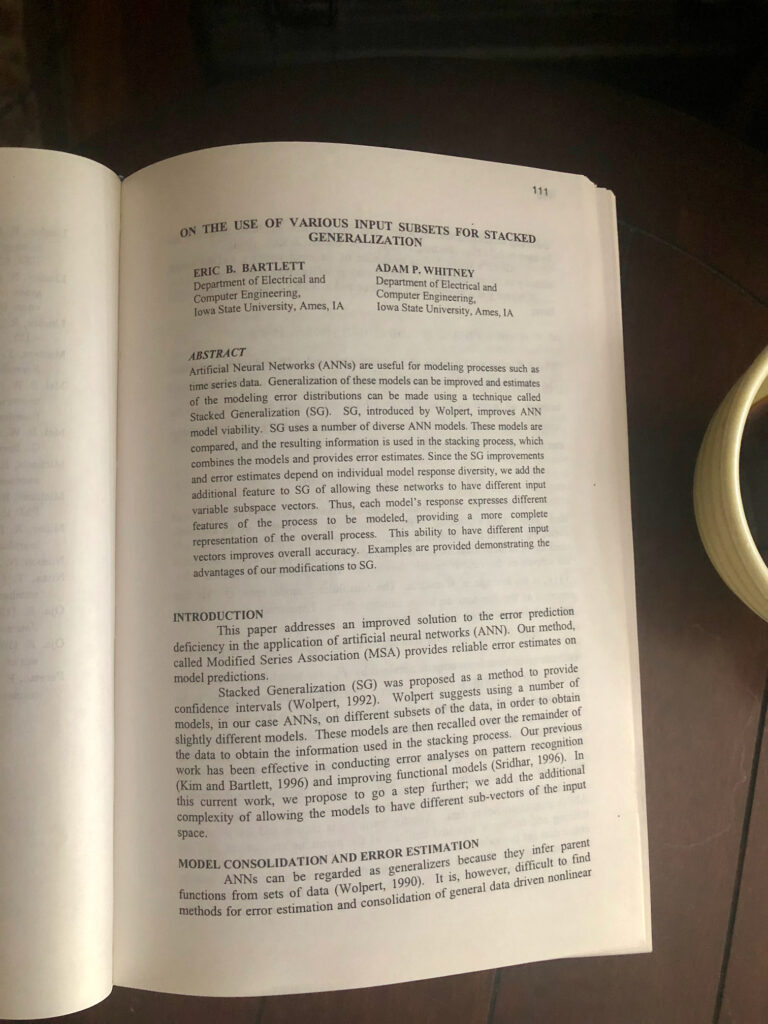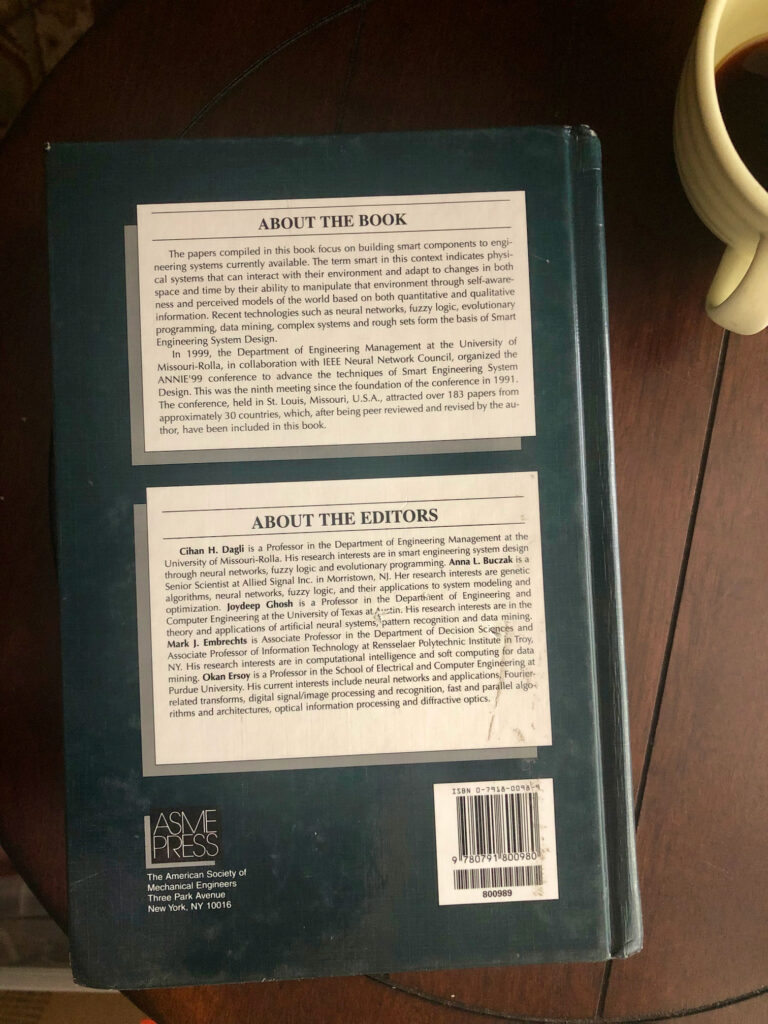 Note: Citations by other papers.